Overview of the 5 Steps
Welcome to Our Course!
How to Get Free Money for College--at Any Age. will teach the 5 keys to earn $1,000s in Scholarships:
Find 50-150 scholarships perfect for you
Prepare 36 statements that prove you deserve the money
Solicit 4-5 reusable letters of recommendation
Write 5-6 reusable scholarship essays
Apply for 2-3 scholarships a week in just 90 minutes
Begin with 3 quick steps:
Watch the video in this lecture
Download the checklist Apply for 105 Scholarships in 1 Year in 90 Minutes a Week
Study the checklist and use it each week for the next 52 weeks to guide your preparation and application for scholarships
Apply for 105 Scholarships in 1 Year in 90 Minutes a Week.pdf
Let the Group Calls Motivate You
We also hope you will attend the Scholarships at Any Age Get Free Money for College Group Calls. They help motivate you. They help you solve problems. They keep you accountable for progress. They surround you with others seeking to do the same thing you are. Finally, they let you share in success for yourself and for others.
And they are included in the price of this course.
Start attending the group calls. Remember that we deal with a different topic each week of the month:
1st Week: Finding Scholarships Perfect for You
2nd Week: Preparing Scholarship Statements
3rd Week: Soliciting Letters of Recommendation
4th Week: Writing Reusable Scholarship Essays
5th Week: Open night to discuss any topic
Purchase Our Book to Help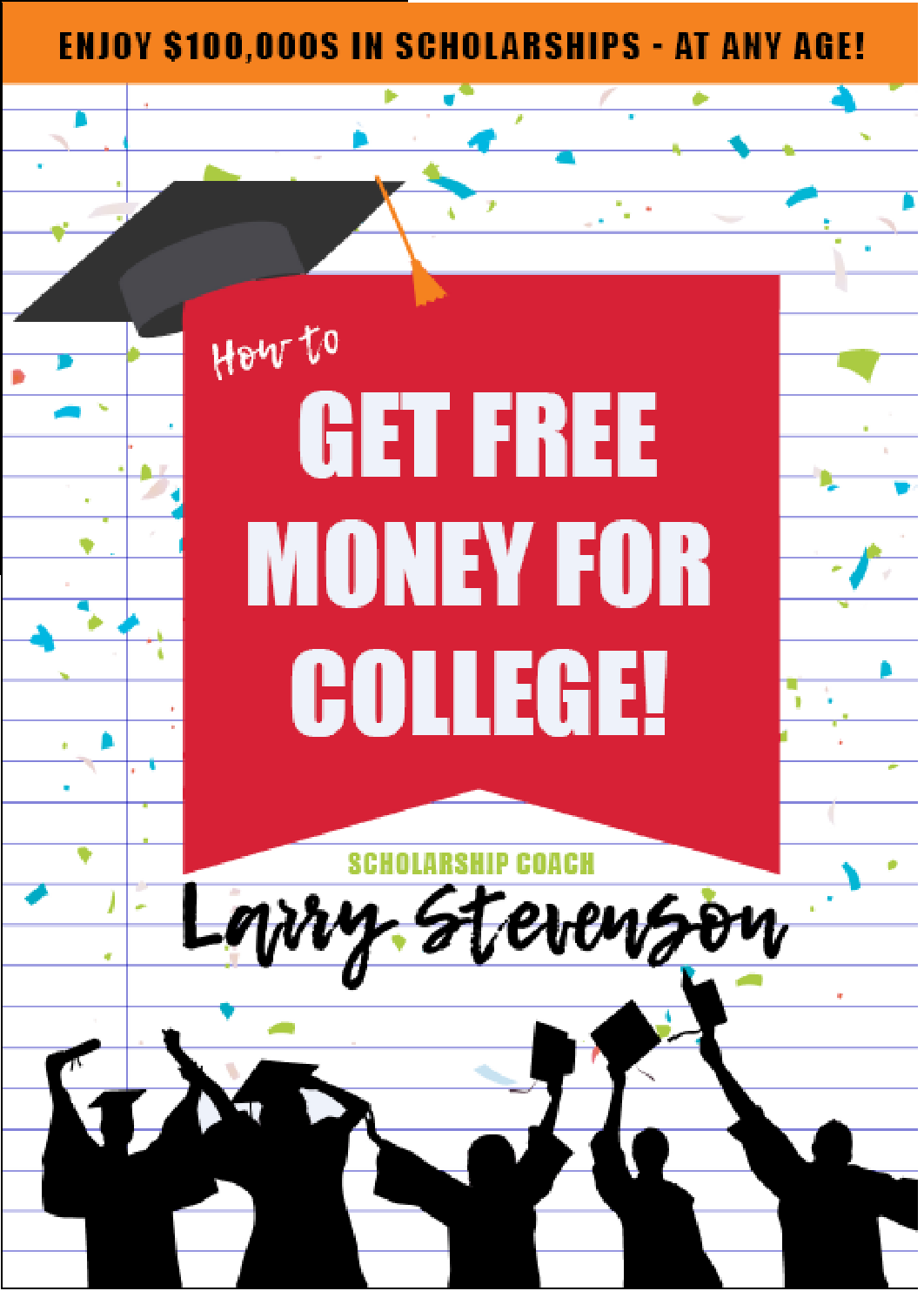 You can purchase our book Get Free Money for College! Enjoy $100,000s in Scholarships at Any Age! on Amazon. The workbook contains worksheets, instructions, and more.
https://www.amazon.com/How-Get-Free-Money-College/dp/B085LMGQQP/ref=sr_1_2?dchild=1&keywords=get+free+money+for+college+stevenson&qid=1592892936&sr=8-2